WHY ARE YOU HERE? 
Yoga is more than asanas for you?
You want to experience everything yoga can do?
You want to LIVE Yoga on and off the mat — following a yogic lifestyle?
Welcome to yoga-can-do.com – your blog for a complete yoga practice
If you landed on this Blog, I am sure you love yoga and your practice on the mat, BUT you are curious what else yoga can offer? You want to complete your asana practice, make yoga your lifestyle, including yogic principles in your everyday and learning the different paths of yoga?
Then you will love Yoga Can Do
On this blog you can discover what it means to practice yoga as a whole. I encourage everyone to experience yoga as a complete practice, because yoga has so much to offer. Have you ever heard of Yoga Nidra? Of Trataka or Ahimsa? Curing insomnia or anxiety with yoga? Getting more will power or becoming focused? Yoga helps you with all that. I show you how. Discover the power of yoga and your potential of self healing. Are you in?
Then start now and be connected with the power of yoga and Yoga Can Do:
WHAT CAN I FIND HERE?
yoga-can-do.com is divided in 4 different categories. All four inspire you to live yoga everyday:
Yogic Life: Where does yoga meet me in my daily life?  What includes a yogic lifestyle? Yogic Diet? Yogic behavior? Here you will find everything about your everyday yoga.
On The Mat: Everything that happens on your mat, you can find in this category. Yoga styles, asana plans, its effects and benefits…
Off the Mat: We all need inspiration in life. Off the mat gives you a round about of the yogic world, yogis abroad, interviews, interesting projects, yogic traveling. It's about what yoga can do and be all over the world. 
Jnana Yoga: practice your Jnana yoga, the yoga of knowledge – for teachers and students! Informative articles, the most important facts about yoga, scientific approvals and much more that makes your understanding of yoga complete.
Jnana Circle: That's the area of the YCD Community: Jnana Circle. My new project to create supportive community of international yogis, sharing knowledge and experiences worldwide. From yogis for yogis. Join us on Facebook.
WHO WRITES HERE?
Every discourse has a voice: Nice to meet you!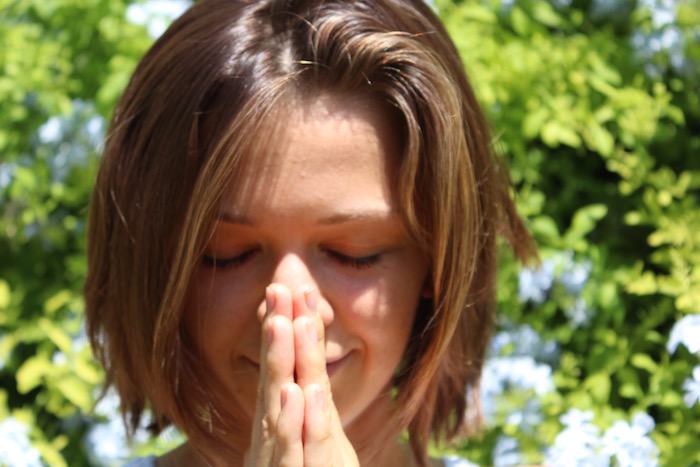 Hi, my name is Joanna.
Since I was a little girl I suspected that there's something else than our normal mind can see, another world, something transcendental, metaphysical, that needs no explanation but experience. Today I know that it exists.
I was never a big fan of closed terms and fixed, rigid ideas. I love freedom of mind and the idea that experiencing and being trustful is more important than understanding. And it's more satisfying by far. Rationality is often simply not enough. Thanks to an open minded mum and a border-crossing doctor, I came in touch very early with meditation, spiritual, antroposophic medicine and our self healing force, but yoga was unknown so far.
yoga meets you wherever you are — and then a transformational journey starts
My first official yoga class I took in a gym at 8.30 in the morning (not the best place to experience a holistic yogic practice). I was 15 years old. Even though I had never been a mega sporty, there was something special in yoga that I felt attracted to. At that moment it was just intuition that made me keep doing it. Today I understand why yoga is a unique, holistic practice.
10 years later, I practice Yoga (not only asana!) every day and my life has changed completely since that first class. From a young girl convinced to end up in the fashion industry, my soul made its way through to a balanced, joyful life knowing how to love and to be grateful. Instead of working in a competitive, money driven environment, I follow a minimalistic, spiritual way, doing what I love: connect people with themselves and others, healing old wounds and learn how to listen to our inner voice. Therefore yoga is my tool. (Want to know more about my classes?)
3. WHY I FOUNDED YOGA CAN DO
My teacher said: Yoga can do everything.
And it's true. But on my journey in India I also realized: The western doors are still closed to this immense yogic knowledge. We simply don't know about the power of yoga and all it's healing force. The western majority keeps stuck on the physical asana practice. But there's a whole world beyond this practice on the mat, we weren't able to access yet. To me, my experience in India has opened the doors to this world. And by writing this blog I hope those doors become touchable to more and more people. Then everyone decides how far he/she wants to open them and to go this very personal yoga journey. I hope all around the world this experience of a complete yoga lifestyle gets opened offering the opportunity to experience everything yoga can do!
With yoga can do you will learn how to complete your practice, trying out new techniques and how to live a yogic lifestyle providing balance and health, consciousness and connection.
Yoga is open to everyone
You don't need to do fancy postures to be a yogi. Yoga is much more than asanas. Doing poses on the mat, without taking that attitude into your everyday practice is just — sports? Don't expect to live in self acceptance, free mind and connection when your yoga practice stays on your mat. Take it off the mat, into your everyday. The vision of Yoga Can Do is to transmit yoga as a whole, with everything it has to offer, its different practices and endless healing power.
People might come to yoga because of their body, but they stay because of their soul.
Take yoga from the mat into your life and experience the healing power of a yogic lifestyle.
START TODAY.